It won't be long now. Not long before those gates enclosing the 77th annual Walnut Festival will swing open once again, revealing many more new and special experiences sure to delight and excite folks of all ages. This coveted celebration has already proven its delightfulness many times before with a long history that even precedes its formal premiere as a big weekend gala in 1938 at downtown Walnut Creek's Civic Park, before later moving to its present Heather Farm Park location in 1976.
The whole series of mid- to late-September festivities, carrying this year's Walnut Creek centennial theme, will begin with the September 13th kick-off Twilight Parade and culminate with the Festival itself, which runs from Thursday the 19th through Sunday the 22nd.
During this period, many of the same captivating features will be present, along with some new ones, as the producers hope to rekindle the same undeniable super spirit that made bygone decade festivals and parades so intensely involving. And behind it all is a continuing history of the same community-involved association that developed with a vision as a nonprofit fundraiser and grant disperser, dedicated to helping in-need local citizens, particularly kids, as well as promoting the success of other worthwhile but generally lesser known groups.
Indeed, as you entered last year's festival you would notice the banners announcing that over $1 million has been raised since the association's incorporation, with that amount going not only to those in need but also to nonprofits to help give them a rare and invaluable forum to promote their super-positive work.
As some members of its governing board are likely to also point out, the Walnut Festival Association is more than just this super special group of autumn activities. Indeed its efforts and offerings extend year-round to other events too. These include May's downtown Walnut Creek-based Art on the Main showcasing the original work of artisans from all over the West Coast, January's Crab Feed held at Pleasant Hill's Senior Center to raise funds for their activities and this fall's Oktoberfest, intended to do the same to help the city's teen center.
"People assume that because 'walnut' is in the name of our association that we're just located here in Walnut Creek, but we also travel around and are trying to expand to other parts of the Diablo region as well," explains Senior Event Specialist Laura Fielding.
Yet for many in the public, their awareness is rooted in the fun, crowd-pleasing September happenings, all of which were created and fostered by past board members and officers. There is the 10k/5k Run for Education, suspended temporarily this year due to logistic problems, and then there's the incredibly popular Twilight Parade, co-sponsored with the City of Walnut Creek, which has now grown in significance due to its greater recognition by local high school music programs.
"We're now more important than ever since we've become a sanctioned event," reports four-year Association President Jim Goonan. This means that along with the thousands who line the parade route to see a variety of colorful floats and decked-out cars carrying  local civic leaders, city officials, businesses and non-profits alike, there are the competing marching bands and cheer squads from a number of area high schools hoping to receive points from the state-sent judging staff that will help them qualify for larger championship contests. "There are trophies, cash prizes and the King Walnut award to the grand winner giving them bragging rights for the entire next year" says Fielding.
Actually it is the parade itself that connects back to the earliest basis for today's major festival extravaganza. The annual commemoration, signaling the harvest of their main cash crop, first began in 1911 when local residents celebrated the Grape Festival, highlighted with the crowning of their first queen, Mary Ridgway. The coronation and pageant parade continued sporadically over the following years but was firmly set as a tradition when the Walnut Festival was officially launched in the late '30s.
A six-year hiatus during World War II halted the festivities but they picked up again as the festival and the queen-naming tradition soon resumed. Still, the decision was later made to replace the coronation with a scholarship ceremony that awarded cash gifts to deserving teens who involved themselves in community-based work, and that tradition continued for some time after. While currently suspended, there still continues much outreach as the Association, for example, donated $1000 to each of seven local high school music directors to help compensate for program cuts.
That charitable spirit now also manifests itself as the Festival begins with a Special Needs night to take place this year on the Wednesday evening preceding the general event launch the following day.
As Fielding explains:  "We open the carnival 'by invitation only' to these visitors and they can ride the rides and experience everything they wouldn't be able to easily do when it's really crowded. It is free to them and their families and our carnival people are fantastic. They donate the night and bring other workers to help us too. And companies like Domino's Pizza and Steel Smokin' BBQ & Catering feed them dinner, Safeway provides water and Coca-Cola distributes soda as a donation to this event."
Developed during the past decade by former presidents Wendy and Steve DeVoe, the event has grown to the present major size with both younger and adult special-needs visitors swelling its ranks from the original 25 families to now around 1000 attendees.
"It's one of our best ways to give back," reports Goonan, who himself plays a major supportive role that night as owner of Steel Smokin' BBQ & Catering.
And once Thursday arrives it is the general public that can now savor the many great experiences that await their five senses. These include the return of the main attractions for the youngest of heart and body: their large variety of over 30 rides brought in annually from Midway of Fun. These include a huge ferris wheel, bumper cars, circling teacups and other favorites like the zipper, the ranger and the tornado.
Festivalgoers can wander amongst the large number of booths, both commercial and nonprofit, play games, purchase edible treats and learn about the great work many groups are engaged in. They can also attend some recently created and returned events, like the popular car show. Last year, that automotive showcase debuted with the first day of the two, a rained-out bust, but still seeing that Sunday rebound to feature 50 cars from a variety of Bay Area clubs. This time around with any luck the event should be a much sunnier success.
"I picture the Festival serving not only our youngest visitors through the rides but more and more involving the entire family," Fielding says. "While their children are on rides, dad is walking through the car show and having a brew in our beer garden and mom is on the grounds listening to the music."
In fact, for Fielding it is the music that most excites her. A self-described musical buff, she has filled the two stages with a constant variety of the best of local East Bay talent. And she has actively been recruiting younger, undiscovered, potential future superstars as she looks to find some great kid bands to hone their skills on the same performance stages, where their older, already more established counterparts play. She works too with radio-rock powerhouse 107.7 The Bone, which sponsors Saturday night, last year the featured headliner was Tesla's Frank Hannon live.
To add to still more fun options, former President Bob Lloyd has set up a morning fishing opportunity, where he has stocked the Park's lake and even provided free poles for those wanting to see what they can reel in.
"We've really seen this festival being reborn," explains Goonan, who himself brought his own Pleasant Hill Boy Scout troop 282 to the festival  to volunteer when he first became involved a number of years ago.
He explains: "A lot of the more recent board members were around for 25 years and they were getting tired. You can only go back to the old stuff so many times. You've got to really get yourself to think outside the box and that's what we've now been doing."
"I am confident we can still continue to help more and more local people get involved and newer nonprofits let us help them as they work hard to establish themselves. And I think we can also keep making the Festival and our other events even fresher, richer, more relevant and engaging for the newer generations who will be coming here each year to check us all out."
For the latest info on the festival and parade and to learn how to become involved yourself as a volunteer or sponsor, go to the Walnut Festival Association's website at www.thewalnutfestival.org.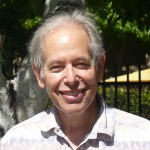 Les Honig is a features freelancer and former journalism teacher from back East who relocated to the OC before landing in Benicia to savor the joys of Northern California living.