"I'm in love with my car, got a feel for my automobile," sang drummer Roger Taylor of the band Queen in their 1975 song of that name, expressing the heartfelt sentiment of many a car owner. "The machine of a dream, such a clean machine."
Few aspects of day-to-day life for motorists have been altered by technology since 1975 as some folks expected them to be flying us around by now, but aside from not being able to defy gravity, there are a myriad improvements to choose from in today's car. One is certainly how much of a "clean machine" you want it to be.
"It's a great car. Love it," says Sherry Boschert of San Francisco, an author and advocate of electric vehicles (EVs), whose Nissan Leaf is the top-selling EV of all time. "It's peppy, which all electric cars are. It's fun to drive. It's comfortable. It's well put together."
"We've had an EV for three years now and we love it," said Craig Snider of Benicia, also a Leaf owner.  "EVs are perfect for most day-to-day driving needs."
Electric vehicle enthusiasts will be gathering in droves May 20th and 21st at the 3rd annual Northern California Alt-Car Expo and Conference at Frank H. Ogawa Plaza in front of Oakland City Hall.
"With the Volt sales, we see very big ups and downs," observes Arman Shahid, a sales manager with Team Superstores in Vallejo. Volt refers to the hybrid gas-electric car from Chevrolet, which also offers the lower-range, all-electric Spark. "I think that mostly has to do with the [amount of] marketing," he adds, as 92-93% of Volt owners would get another one—the highest ratings recorded by any of more than 200 different models whose owners were surveyed by Consumer Reports in 2011 and 2012, respectively.
"When they're happy with their car, they want the same car again," he says, noting that three staff members own Volts at Team Superstores, which also sells the Hyundai Sonata, another hybrid.
# # #
Despite today's excitement, EVs are far from a new craze. About a quarter century after invention of the lead-acid battery in 1859, this technology was successfully applied to cars with great success. By the turn of the century, there were 30,000 EVs on U.S. roads, and about as many as steam-powered, nearly twice the number of gasoline cars. Improvements including electric starters and greater range soon propelled gasoline cars to leave the rest of the market in their dust by 1920.
Congress recognized the value of EVs in reducing pollution by passing the Electric Vehicle Development Act of 1966 to fund research. Progress was slow and production limited until the California Air Resources Board (CARB) led a push for more fuel-efficient, low-emission vehicles in the 1990s. The Board backed off some expectations in 2003, taking the wind out of EV sails (and sales) until the recession of 2008 spurred interest again.
"We hung onto our Th!nk as long as we could," Boschert recalls of her first EV, the Ford Th!nk, for which she participated in a demonstration on Market Street in 2003 when compelled to return it to Ford Motor Company. "We were out there trying to save those cars, we loved them," she says of the two-seater "neighborhood EV," which had a trip range of about 40 miles. "We did 90 percent of our driving in that little car."
Boschert, author of Plug-in Hybrids: The Car that will Recharge America, was referring in part to a phenomenon known as "range anxiety" that many drivers experience about all-electric vehicles, which have tended to have a range of 100 miles or less before needing a recharge.
According to the award-winning documentary Who Killed the Electric Car?, consumer concerns about EV range is one of the suspects found guilty of the "killing." Other suspects found culpable in the 2006 film include oil companies, car manufacturers, the federal government and CARB; as a result of backing off its 1990 "zero emissions mandate" in 2003 under litigation in addition to pressure from the auto industry and federal government, CARB was accused.
Boschert further alleged that car salespersons don't try very hard to sell EVs. "Nine times out of ten they'll try to steer you to the gas car," says the activist. "This is why car dealers don't like these cars: There's no maintenance. They don't make their money selling cars, they make their money on maintenance—There's no oil to change, there's no muffler, there's no catalytic converter. There's none of that nonsense."
Conceding that the cars in the Team Superstores showroom are Cadillacs and Corvettes rather than Volts or Sparks, Shahid denied that low-maintenance needs cause sales personnel to steer customers away from the EV. "As far as we're concerned, that's its main selling point," said the Vallejo resident. "The first thing we do is kind of investigate what kind of driving they do … It's perfect for around town. It's not so good for road trips."
Snider said he and wife, Lee Wilder-Snider, often take their Leaf to visit relatives near the Russian River and to Lincoln in Placer County, thanks to awareness of charging station locations and having purchased both slow and fast portable chargers. "We've had pretty good luck finding available Level 3 chargers at Vacaville and Davis," said the retired forest ranger. "That lets us reach my mother's place in Lincoln by recharging for 20 minutes en route."
# # #
Shahid says the dive in gas prices hasn't hurt EV sales at Team Superstores, although the fuel glut does seem to have revived interest in gas-guzzling SUVs. He says many Volt and Sonata buyers are more motivated by a desire to use freeway express lanes limited to alternative fuel vehicles and carpools.
Then there was this reporter, a purported environmentalist nonetheless, in love with his own car, a convertible Mustang. Interviewing staff at the Superstore, Snider's words rang in my ears.
"We were getting sick of running to the store for a carton of milk or some other dumb errand and burning fossil fuels every time," said the Benicia man. "We were feeling guilty every time we burned gas knowing that we were unnecessarily adding to the greenhouse gas problem and sticking it to future generations."
That did it. I had to test drive a Volt.
Taking a seat in the snug vehicle, I recalled with trepidation how much trouble I occasionally had with a Prius a few years back, starting it and putting it into gear. Something about an incorrect sequence of steps, I think. Fortunately, with Shahid in the passenger seat, the Volt started right up at the push of a button. Pulling out of the dealership onto Columbus Parkway, I knew to expect the ever-popular "instant torque" of electric-powered vehicles from having driven the Prius, and also my Benicia friend Bev Sanders' General Motors EV-1 back in the 1990s.
Zipping up hills and hugging bends on Columbus Pkwy. and Lake Herman Road, it was a blast accelerating through these familiar backroads so quietly and cleanly. Boschert, whose Leaf is her third at least partly electric car, explains, "Until you drive an electric car, you don't realize—the noise, the smell, the gasoline, the maintenance—in all respects it's better than a gas car."
Emerging from my test drive, I recalled an opinion piece Bev wrote in the San Francisco Chronicle when GM took her EV-1 away in 1998, the period covered in Who Killed the Electric Car? "The electric car was a dream. It's not anymore," she opined. "It's testimony to our resolve and innovation. It's our hope for the future. It's the little spark."
# # #
Michael Drinker is executive vice president of Team Superstores and has been working with owner Ken Ross for 22 years. Drinker said the four or five EVs they sell each month is far short of the 70-80 each month at some San Jose dealerships, but he remains optimistic, especially about the debut this fall of the all-electric Chevrolet Bolt. "I'd say it's trending up," says the Napa resident, noting that nearly all EV buyers prefer to lease rather than buy. "The customer that has that car wants the newest technology. I think when we get that car, we'll really see it." Drinker said the Bolt will have twice the 100-mile range of the Volt. "I don't think it's ever going to replace gasoline cars, but, I think the all-electric car is going to be the next big thing."
Want to learn more about electric and alternative fuel vehicles? Make sure to put this event on your calendar:  AltCar Expo and Conference: Discover & Test Drive the Largest Selection of Electric, Hybrid, Natural Gas, Hydrogen & Propane Vehicles at this FREE Event. 5/20 & 5/21, 10 AM to 6 PM, Free, Oakland City Hall, 1 Frank H. Ogawa Plaza, Platia Productions, 310-390-2930.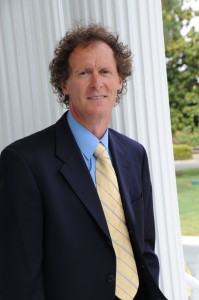 Dan Smith is a Benicia writer, teacher and former city coucilmember. He is author of a history of San Pablo, California, due to be published this year.