(Point Reyes National Seashore, Tomales Bay) There is a trail to the beach but it is short enough that the dogs and kids won't complain. The wildflowers and grassy hills make the walk worth it and the scenery puts you in your Zen-like mode that is necessary for the beach. Remember to bring your own food since there aren't many restaurants nearby.
Baker Beach: (Gibson Road, San Francisco) The fabulous views of the Golden Gate Bridge and the picnic areas are the definite to this beach. Warning: The north end is optional clothes, so don't stray too far unless you're prepared for nudity.
Limantour Beach: (Point Reyes National Seashore, Point Reyes Station) I love this beach since it is so peaceful, you will enjoy a quiet day without crowds. Not to mention, the parking is free!
Fort Funston: (Skyline Boulevard, San Francisco) The walk to this is a little tough, but there will be tons of dogs and their owners to keep you company. (For all you horse lovers out there; you can also go horseback riding here!)
Lands End: (El Camino del Mar, San Francisco) The cypress trees beckon you here. You will think you are in Monterey. There are other small beaches nearby if the rugged coast is not for you.
Crissy Field: (1199 East Beach, San Francisco) One of my favorites, having spent a lot of time in San Francisco as a young adult I found it early on. The dogs can run and play in the water while you enjoy your picnic. (Check before going since at some times during the year leashes are required in the Wildlife Protection Area at the west end.)
Ocean Beach: (Point Lobos Avenue/Great Highway, San Francisco) Not my favorite since dogs are allowed off-leash on Ocean Beach only in some areas. Even so, it's a great place to watch the surfers.
Doran Beach: (201 Doran Beach Road, Bodega Bay) Crabbing anyone? You can here, and it's a great place for camping. Ben loves to camp!
Dillon Beach: Dillon's rolling hills, dunes and coves provide a secluded area for some grade A relaxing. Great place to rent a beach house.
Top 5 Beaches in San Francisco
San Francisco Beaches: http://www.sftravel.com/beach-san-francisco.html used under copyright license from: http://www.sftravel.com/
#1 Beach: Ocean Beach The adjective which best describes Ocean Beach is "pleasant". One of the reasons Ocean Beach is the best of the beaches in San Francisco; it offers a break from city life and lets you remember that you are so close to nature when you are here. And yet, it is easy to access so that you don't have to go far at all to get back to the busy life you left behind. Ocean Beach is the largest of the San Francisco beaches, taking up the entire west side of San Francisco and offering a Panoramic View of the Pacific Ocean. It offers approximately five miles of peaceful surf and sand, where both locals and visitors go to meditate, reflect and let their imaginations get a little bit more of a natural influence than is possible in the city itself. Although it is a quiet beach, it is not unpopulated. On warmer days, surfers come here to practice their skills, writers come to jot in their journals and dog walkers bring their broods to enjoy the mixture of leashed and unleashed dog-friendly areas located here. Even on warmer days, though, it can get kind of chilly on this strip of sand, so make sure to stop in at Java Beach coffee shop for a warm drink or enjoy a hot meal at the Cliff House.
#2 Baker Beach – It is known by many as the "nude beach" but Baker Beach is actually the best of the beaches for clothed (or yes, unclothed) people of all ages. It is located just on the western side of the Golden Gate Bridge, providing the best ocean view of that most famous of San Francisco landmarks. Perhaps because of this striking view, Baker Beach is also the most crowded of San Francisco beaches, but that's not a bad thing. This is the beach to head to when you are looking for some fun. Swimming, surfing and sandcastle-building are also frequently enjoyed activities on Baker Beach.
#3 Aquatic Park – This is an urban beach, meaning that it is located right in the heart of the city. Travelers enjoy this beach because it is so close to the tourist spots of Fisherman's Wharf and Ghirardelli Square and locals enjoy this beach because it is a nice little get-away which is easy to reach when coming home from the office or before heading out for the evening. Aquatic Park visitors can pick up a sourdough bread bowl filled with clam chowder or get a famous Ghirardelli Sundae and take it over to the steps at this beach to enjoy it out in the open air. There is a wading area here where children and adults alike enjoy the rippling soft waves hitting the shore. This is a bay beach, not an ocean beach, so the water is softer and the sand is easy to walk along. There is also a paved walkway along a portion of this beach, making it accessible to visitors in wheelchairs or bicyclists out to see the water.
#4 East Beach –This beach is commonly known as China Beach, named after the history of Chinese fishermen who camped here in days past. It is located in Pacific Heights, at the intersection of Seacliff and 28thAvenue. This is one of the safest beaches for families, with shallow waters for the kids to play in and lifeguards on duty during the summer. There are also picnic areas here with grills available so people who want to get out and enjoy some barbecued food at the beach will find East Beach to be the best location. Travelers who want to make sure to see all there is to see in this neighborhood will want to make stops at the Exploratorium and Crissy Field on the day they visit this beach.
#5 Stinson Beach – People who have explored all of the beaches within San Francisco should cross the Golden Gate Bridge and venture over to the Marin County Beaches to see something new. Stinson Beach is reached after a peaceful winding drive which leads through beautiful Muir Woods. It makes an excellent day trip location for San Francisco locals and visitors, offering easy access to state park hiking and facilities for picnicking and swimming. This is where my family would always come when I was growing up, lots of great family memories.
Bonus #6 Bolinas Beach – Bolinas is a favorite beach just outside of San Francisco with a beautiful setting. The locals are colorful and there is lots of marine life. There are cool murals on all of the walls and the beach has some secluded areas where no one will bother you. It is about an hour North of the San Francisco and can be difficult to find since there is no sign telling you where to find the town. Be mindful of a large high tide.
Beaches in the SF Bay Area for you to explore:
A
Albany Beach
Año Nuevo State Park
Lake Anza
B
Baker Beach
Bean Hollow State Beach
C
China Beach, San Francisco
Crissy Field
Crown Memorial State Beach
D
Devil's Slide (California)
G
Glass Beach
(Benicia, California)
Goat Rock Beach
Gray Whale Cove State Beach
H
Half Moon Bay State Beach
K
Keller Beach
King Philip Shipwreck
L
Lighthouse Field State Beach
M
Manresa State Beach
McNee Ranch State Park
Miramar Beach, California
Montara State Beach
Muir Beach, California
N
Natural Bridges State Beach
New Brighton State Beach
O
Ocean Beach,
San Francisco, California
P
Pacifica State Beach
Pescadero State Beach
Pigeon Point Lighthouse
Point Molate Beach Park
Pomponio State Beach
Poplar State Beach
R
Radio Beach
Rockaway Beach, Pacifica, California
S
Salt Point State Park
San Gregorio Nude Beach
San Gregorio State Beach
Santa Cruz
Beach Boardwalk
Seacliff State Beach
Sonoma Coast State Beach
Stillwater Cove
Stillwater Cove Regional Park
Stinson Beach, California
T
Lake Temescal
Thornton State Beach
Tomales Bay State Park
Twin Lakes State Beach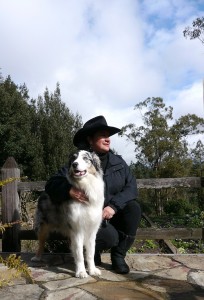 Deanna Baillie our Travel Guide Extraordinaire – read more about her comings and goings on her daily blog, just click on the Blog link at the top of the page