Shaken But Not Toppled
Most Bay Area residents probably don't think about the South Napa earthquake of August 2014 often, but the owners of several wineries definitely still do. While the quake only lasted seconds, it was enough to cause millions of dollars in damage to some of Napa's most historical structures that have taken years to repair. In particular, one winery—which was among those hardest hit—is celebrating its triumphant return in early May.
If you were in Solano, Sonoma, or Napa counties in the summer of 2014, you probably remember a loud rumble jolting you awake one early August morning. As Californians, earthquakes have become an accepted part of living, but this particular quake was pretty memorable.
While most recent Bay Area quakes have generally been weak, this quake packed a punch. I remember it well. I was fast asleep, probably having a wonderful dream, and then in the next second I was wide awake wondering why my home's foundation had turned to spaghetti. I knew what was happening before I could comprehend it in words. My fiancé, who's a bit of a night owl, came rushing in from the other room. Our German shepherd started freaking out. Then it was over. After establishing that I was still alive, I nodded off about two minutes later, despite the chorus of howling dogs that had begun throughout the neighborhood. And, that's more or less how it went for most Bay Area residents.
Experts say the quake lasted about 20 seconds, and it was the strongest one that the Bay Area had felt since the infamous 1989 Loma Prieta earthquake, which brought down the Bay Bridge, killed 63 people, injured more than 3,700, and postponed the World Series; however, unlike the Loma Prieta, the 2014 quake's strongest reverberations were felt in the Napa Valley.
In the Napa Valley, things were a lot more intense. The quake critically injured three people—including a boy who had a chimney fall on top of him—while others showed up to medical centers with scrapes and bruises. Homes caught fire and power lines ruptured, but nobody died.
Weeks after, as the dust settled, folks began to realize the quake had taken its toll on not only its beloved vineyards and wineries, but also Napa's historical structures. Much of Napa's downtown, built in the 1800s, was badly damaged or destroyed. Roads were cracked, and that's not all: the quake revealed that many wineries weren't keeping their bottles in earthquake-proof storage. Thousands of bottles of some of the world's finest reds and whites were smashed to pieces (take a minute right now to try and visualize what that might have looked like). After people reported the damage, news reports surfaced, saying many wineries had not been insured for earthquakes.
That's where the Trefethen Winery enters our story. Originally founded by a Scottish sea captain in 1886—just 21 years after the end of the Civil War—the winery thrived for decades, until the Prohibition era. Back then, it was known as the Eshcol Winery.
When the Prohibition era began, the Eshcol Winery tried to limp through on selling sacramental wines. Obviously this market is a lot smaller than the wine connoisseur market, so things started to deteriorate. When Prohibition ended, the damage had already been done. When a Kaiser executive named Eugene Trefethen and his wife Catherine moved to purchase the winery and vineyard in 1968, the family says the winery's headquarters, "had fallen into serious disrepair."
Eugene and Catherine's plan was to grow grapes and sell them, but they hadn't counted on their son, John. While studying business at Stanford, he decided to start doing a little winemaking on the side. Before long, John and his wife, Janet Trefethen, produced their own batches with the family name on them. They're still running the winery and vineyard to this day.
Their varietals include a 2015 Dry Riesling which, according to the Trefethens, "Captivates with aromas of orange blossom and lime zest. Fresh and flavorful, the wine is fermented in stainless steel to preserve varietal character."
Another is the Cabernet Sauvignon, described as having a "beautiful nose, featuring aromas of blackberry, red currant, and dried fruit. The palate is round and luxurious with earthy/herbal tones and well-integrated oak." However, they've hit a few bumps in the road, both metaphorically and literally. In August 2014, the Trefethens arrived at their winery, and it was immediately clear something wasn't right. While the building, named a historical landmark in 1988, had survived past quakes, this one hit too close to home.
Here's essentially what happened: the first floor of the winery and tasting room stayed put while the second floor shifted four feet west. Obviously, this wasn't going to fly too well with the local inspectors, and it was abundantly clear the winery would have to be shut down.
"You could imagine seeing it through the reflection of a mirror in a fun house. It was surreal," Janet Trefethen said. The Trefethen family, however, didn't let that get them down because they were feet-pressing grapes three days later. They also soon started the painstaking process of renovating the winery, which by the end will have lasted about 20 months.
So how do you reset a building when the second floor gets a mind of its own? In this case, it first required caging the building in as a safety measure, and trying to then pull the second floor back by installing large cables to—slowly but surely—tug it into place. They expected it to move at a rate of about one inch per day, taking about seven weeks. Instead, it only took seven days before they secured the second floor back to its old resting spot. From there, they installed a steel moment frame, rebuilt walls, and made other improvements. By Fall 2016, the winery's owners had announced they were ready to open the tasting room in 2017. In a news release, announcing their grand reopening on May 6, the winery credited the hashtag #Napastrong—formed in the wake of the quake to help rally the community—as a source of inspiration.
"The Trefethen family is ready to celebrate once we open the grand doors to this Napa Valley icon," said Mimi Gatens, marketing director for the Trefethen winery. "The party will be filled with great entertainment and wine and food."
The reopening celebration will start at noon on Saturday, May 6. Of course, it will symbolize the winery's restoration to its former glory. However, in another sense, the Trefethen winery never left: they quickly moved to resituate a temporary tasting room—a large tent known as "the Villa"—to fill the 1886 building's shoes.
"We opened the Villa in June [2016] to rave reviews," Gatens said. "The Villa has held up well in the midst of all this heavy rain—and has even been visited by a few curious wild animals." One drawback, though, is that the Villa can't accommodate anyone under 21, not even babies or toddlers. However, the Villa has been such a success that the Trefethens have called its "temporary" status into question.
"The Villa will remain open after the historic winery opens for more intimate experiences," Gatens said, "featuring library wines and reserve tastings by appointment only."
The Villa is open by appointment from 10:00 a.m. to 4:30 p.m. each day. To schedule an appointment, you can call the winery at (800) 556-4847 for reservations, or book online at www.cellarpass.com. Tastings start at $25.00 per person, and go up to $40 for the winery's reserve tastings. 
The grand reopening of the historic Trefethen winery will kick off at noon on May 6 and will last until 4 p.m. The Trefethen Family Vineyards are located at 1160 Oak Knoll Avenue in Napa, and the Cellar Pass site is a great resource for exploring the Napa Valley in general.
Tickets cost $75 for members of the Trefethen winery's wine club and for supporters of the winery's foundation. For everyone else, tickets cost $95. 
Guests are encouraged to confirm their reservations. You can do so by emailing the winery's staff at visitus@trefethen.com or you can book online by visiting www.cellarpass.com/trefethen. You can also reach Trefethen by phone at (866) 895-7696.
Visitwww.trefethen.com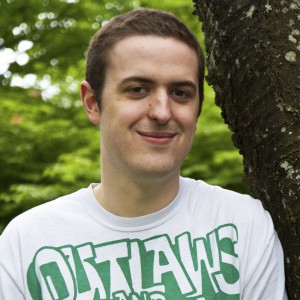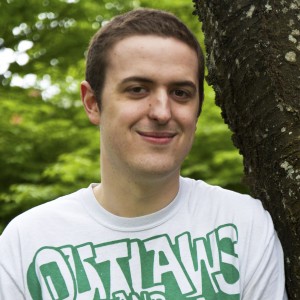 Nate Gartrell grew up in Benicia, studied journalism in college, and has written for a handful of media outlets since age 15. He aspires to visit all 30 Major League Baseball stadiums and to hit the trifecta at the horse track.