As new cases of autism continue to explode, efforts to understand the condition in childhood is on a rapid growth.
To help augment this understanding, April has been designated as Autism Awareness Month, which provides a perfect platform to review some important facts about autism and how it impacts our daily lives.
Think about this – in 2000, the Centers for Disease Control and Prevention reported the rate of children with ASD, or Autism Spectrum Disorder, was 1 in 150. Four years later, that rate increased to 1 in 125 and in 2008, the rate changed again to 1 in 88.
Are you ready for this? Just last year, in 2014, the rate of children identified nationally with ASD jumped to 1 in 68. These numbers are alarming, no doubt.
Both Autism and Autism Spectrum Disorders describe complex disorders of brain development that are typically seen before the age of 3, and are diagnosed through behavioral observation's, checklists, and developmental histories. It is also characterized by impairments in social communication skills, which is seen as an inability to create friendships and develop relationships.
Autism also features the presence of restricted interests and repetitive behaviors. That is, possible obsessions or perseverations on an object or topic of conversation, as well as body rocking and hand flapping.
In California, 10 percent of the total statewide school enrollment receives special education services. For the 2013-14 school year, there were 705,279 students receiving special education services in California. Of these students, 84,718 are classified as having ASD. This is an increase of 9,931 students from the 2012-13 school year!
This is a dramatic jump in the number of students with ASD being served in the public schools in California. Looking back for the 2000-01 school year alone, 14,039 students were identified as having ASD (2% of the students receiving special education services that school year)!
It is unclear what actually causes autism. However, it is generally accepted that it is caused by abnormalities in brain structure or function.  Brain scans show differences in the shape and structure of the brain in children with autism compared to neurotypical children. Although researches do not know the exact cause of autism, there are a number of theories, including the links among heredity, genetics and medical problems.
Grasping a handle on Autism may be difficult, but there is a method that is used to bring about meaningful and positive change in behavior – Applied Behavior Analysis, or ABA.
This safe and effective treatment for autism has been endorsed by a number of state and federal agencies, include the U.S. Surgeon General and the New York State Department of Health. In fact, the nation has seen a particular dramatic increase in the use of ABA to help persons with autism live happy and productive lives.
In particular, and based on Autism Speaks, ABA principles and techniques can foster basic  skills such as looking, listening and imitating, as well as complex skills such as reading, conversing and understanding another person's perspective.
Bottom line, ABA is the most widely accepted and documented effective method for educating and treating ASD. Touro University California has responded to this growing need by offering a Master of Arts degree in Applied Behavior Analysis. This program trains teachers, educators, school psychologists or those seeking knowledge of ABA and ASD. Additionally, the program is specifically designed to have educators and personnel become highly skilled in using an evidence-based method.
The ABA Master of Arts program will enhance the skills of personnel in the field of special education with the knowledge and skill to implement scientifically based practice to meet the acute shortage of diverse and well-qualified personnel. It also provides scholars with the competencies that are necessary for board certification as behavior analysts.
In more than 40 years of research, ABA has established standards for evidence-based practice, recognized experience and educational requirements for practice, and identified sources of requisite education in universities.
When searching for an ABA program, however, do your homework! As there is a huge demand for ABA intervention for autism, many individuals and programs now claim to provide ABA.  Always check credentials of those who claim to be qualified in behavior analysis. You should inquire about the level of training in behavioral interventions for autism, including training in applied behavior analysis.
For more information on the Master of Arts degree in Applied Behavior Analysis, visit www.tu.edu.
FACTS:
About 1 percent of the world population has autism spectrum disorder. (CDC, 2014)
Prevalence in the United States is estimated at 1 in 68 births. (CDC, 2014)
More than 3.5 million Americans live with an autism spectrum disorder. (Buescher et al., 2014)
Prevalence of autism in U.S. children increased by 119.4 percent from 2000 (1 in 150) to 2010 (1 in 68). (CDC, 2014) Autism is the fastest-growing developmental disability. (CDC, 2008)
Prevalence has increased by 6-15 percent each year from 2002 to 2010. (Based on biennial numbers from the CDC)
Autism services cost U.S. citizens $236-262 billion annually. (Buescher et al., 2014)
A majority of costs in the U.S. are in adult services – $175-196 billion, compared to $61-66 billion for children. (Buescher et al., 2014)
In 10 years, the annual cost will be $200-400 billion. (Autism Society estimate)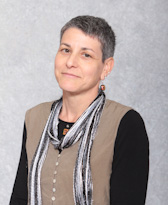 Linda Haymes, PhD., BCBA-D, Assistant Professor of Special Education Graduate School of EducationTouro University California