It's just one more super busy day in the typical "never-rest-on-your-laurels" existence for Vallejo-based Inventor's Lab Director Reyna Hamilton.  Gathering all the various materials for her next presentation from her unique grab bag of everyday found-at-home objects, this unstoppably positive dynamo appears more than ready to launch the morning's latest educational journey.
And as Local Happenings settles in to watch the gifted Lawrence Hall of Science field agent make mental and manipulative magic once again, it isn't long before her Loma Vista Elementary School center comes alive.
Arriving now with her animated group of 24 fifth graders, teacher Sarah Hall soon directs them to their places at six large tables where critical thinking and literally out-of-the-box reasoning will hopefully soon be in full bloom.
"What does an engineer do?" Reyna first asks the assembled anticipating bunch of youngsters. A volley of hands shoot up and various answers are heard, most helping to set the definition.
After more logical probing, today's plan is laid out for these obviously engaged youngsters.
"We will be building wind turbines and then testing them to see how much power they will be generating."
Soon summarizing the group's consensus-based decision that wind power makes electricity in a cheaper and cleaner form, she sets out to explain the specific challenge that lies ahead.
"You can choose from several sets of materials to design, build and then test your blades. Remember to make them the same shape, size and thickness and put them on sticks of the same length." She then points out box fans that will function as wind generators, stands on which to place their spinning creations and electrical meters to determine just how much power they are generating.
Immediately you can sense those mental wheels begin to turn, just as the hoped for final creations will also, as the youngsters excitedly exhibit real collaborative skills with minimum need to rein in their hyper-enthusiasm. Before long the first products are put to the test.
Still just as with many real-world inventions, there is often initial disappointing failure followed by new adjustments and retrials leading to (in varying degrees of success) rewardingly improved results.
But for Hamilton, her constant work to make science real to receptive minds must continue unabated, as she begins now to set up for the second afternoon bunch of youngsters who will, before too long, arrive at her doorstep.
Just two short days ago, Hamilton was equally occupied over at Fairfield Library, showing one of her "open to the public" sessions how to build balloon-powered cars. Tomorrow it will be a first Saturday of the month, family event held right here in her classroom. Back in October, they used cardboard to make a variety of moving and non-moving objects from costumes to pin-ball machines and tomorrow it will involve constructing small operational roller coasters.
These non-curricular happenings, often ranging far and wide in subject, have included building motorized, computerized Lego objects, constructing catapults to demonstrate fulcrums and levers, creating hand-cranked robotic automatons, designing and building bridges out of popsicle sticks, hot glue and skewers, making solar powered jiggle-bots and even homemade rockets with launchers attached to bicycle pumps.
"I often raid my neighbors recycling bin to find stuff like wine corks, bottle tops and cardboard to add to my collection of usable everyday items," she muses.
All Reyna's efforts are part of a long-running outreach that the Hall has been conducting throughout the Bay Area for some time now. According to Erica Barrueto, LHS's Director of School and Family Programs, the goal is to "provide kids and their families the chance to step right into the shoes of a scientist or engineer" and hopefully continue those inquisitive science activities right at home using similar easy-to-find objects.
A major research study had previously revealed that of all the region's nine counties, Solano and Sonoma kids were the least serviced by popular science-themed museums, which are somewhat to easily access. That's why the folks at Lawrence Hall decided it was time to step in and work closely with local teachers, administrators, youngsters and their parents to provide such mind-expanding opportunities right here in Vallejo neighborhoods.
The pilot project, in operation for three years, first at the South Vallejo Community Center and since last summer at its new home behind the main campus at Loma Vista, places much of the focus on engineering.  Hamilton finds this concentration providing a natural way for kids to do some real world critical thinking and hands-on problem solving so helpful to them in achieving later life success.  In many ways, her project is patterned after the Hall's similar Ingenuity Lab, which functions as a popular weekend on-site attraction.
And to accomplish her lofty goals, Hamilton regularly holds weekday workshops in the Lab for Loma Vista classes and also at other Vallejo schools wishing to make use of her unique scientific enrichment exploratory presentations.
Offered on her visits are a choice of six workshops for early primary, later primary and middle school grades. Two of these focus on electrical circuitry, with two more on producing actual chemical reactions. There is also another that sees kids building water-powered machines and the final option being today's wind turbine endeavor.
Says Reyna:  "We give the kids the basic materials and brief instructions and let them go. It's really amazing to me, given the right encouragement and environment, what they can create using their untapped problem-solving skills. And they're so proud of what results. They then go back to share with their friends and teach their families, and that cycle of learning just continues and continues."
(To bring Reyna Hamilton's  exciting cycle of learning  activities right to your own classroom, check out http://www.lawrencehallofscience.org/science_out_of_school/invent/group_programs  for all the details.)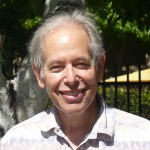 Les Honig is a features freelancer and former journalism teacher from back East who relocated to the OC before landing in Benicia to savor the joys of Northern California living.