U.S. Government statistics indicate that less than 10% of the U.S. population is either currently serving or has served in the military at one time, even though America remains constantly involved with multiple military engagements around the globe. So for more than 90% of Americans, Veteran's Day is simply a day off from work. A day to lament the fact that schools, banks and government offices are closed, or that it doesn't always line up for a three-day weekend (although this year it does!). It's a day off in mid-November, the weather is barely even feasible for a nice BBQ, the truest American pastime. Most importantly, this is a day off that many Americans don't even know the true meaning of.
The official end of World War I came with the signing of the Treaty of Versailles on June 28th, 1919. The fighting of the war actually stopped with the armistice which was seven months earlier – on the eleventh hour of the eleventh day of the eleventh month in 1918.
The first anniversary of World War I Armistice Day in 1919 was recognized by President Woodrow Wilson as a solemn day to remember and recognize those that had served in the war. It was originally conceived as a day for parades and public proclamations for those that served, and even offered a brief suspension of business at 11 a.m. to mark the time the armistice began.
It wasn't until 1938 that Armistice Day became a federal holiday in the United States. Then, in 1954, with the urging of World War II veterans, the word "Armistice" was replaced with "Veteran's" in order to honor all of those who served in America's wars, not just WWI.
American veterans suffered a decline in their public approval ratings after World War II and into the Vietnam War. This decline has thankfully turned around significantly in the last two decades, but a positive approval rating doesn't make the loss of a father, mother, brother, sister, son or daughter any more bearable. Nor does it heal the emotional scars or physical wounds of our veterans upon their return home. Nor does it make up for the lost time that one has with their family. It certainly doesn't aid in the rampant homelessness that many of our veterans endure as a result of those emotional scars and/or physical wounds. It doesn't help cure their drug/alcohol abuse or solve the alarming suicide rate that they suffer from either. A positive approval rating, obviously, doesn't mean that the American public is significantly educated about the plight of our veterans, but on Veteran's Day many of us still make an effort to stop and be respectful, and grateful for their service.
Veteran's Day was not created to remember those that had fallen in battle, as Memorial Day was. It's a time to remember all those that have served, or are serving; both living and past. It was created to remind us to acknowledge the military service of those men and women all around us. Those brave men and women who are now just citizens, delivering our mail or patrolling our streets. Those who we encounter every day who are now our barbers, bakers or butchers. Our Uncle Joe or Aunt Sally who we had noticed always seems to stand a bit taller and straighter when they play the national anthem at the baseball games. It's also a time to remember those that are still serving in some faraway place without the comforts of home.
Veterans are all around us. Often times the vestiges of their service are either unnoticeable or invisible to many of us. What does that badge that some people wear, with a musket on a pale-blue field surrounded by an oak-leaf wreath, mean anyway? What does it mean that your grandfather was in the silent service? What does it mean to be a grunt, or a boot? When someone says they were airborne does that mean they took a flight that day?
Most Americans have seen a movie or two in their lives about the military or some military action. Perhaps it was Tora! Tora! Tora!, Saving Private Ryan or A Bridge Too Far. It might have been a comedy like Private Benjamin or Stripes. Those movies and stories, funny or sad, dangerous or mundane, had their start with a story from a service member. There are so many untold stories all around us, from the people we love to those that we work with to the strangers we pass on the street … unnoticed. Challenge yourself to start consciously taking the time to seek those stories out, not just on Veteran's Day, but every day. Find out about your Uncle Joe's time in Vietnam or what your Aunt Sally did in Operation Just Cause. Have your grandfather explain what the silent service was like or talk to the fellow down at the bank who wears that strange little badge with that silver musket on a pale-blue field. Find out what it means to be airborne, to serve on a flattop or to pound the ground in full gear. You may be surprised at what you hear, and who you hear it from. Maybe that quiet guy up the street used to wear a green beret. Perhaps your old college professor used to fly a fast mover.
Veterans are literally everywhere. Statistically, at least, every tenth person you meet or know is a veteran. Go up and say hello, introduce yourself, learn about them and their experience. Volunteer for them, as they did for you, and give back by attending a memorial event, donating to a cause or by giving your time to a local shelter. Offering some help will mean the world to many of these brave heroes who are still struggling from their experience, and you may finally understand how they mean the world to you just the same.
Veteran's Day events this year have not been fully scheduled at this writing, so please look into some of these veteran's organizations near you for ways that you can attend or participate in this year's Veteran's Day on November 11th, and continue those efforts throughout the year. You can also regularly check our online calendar as we'll be adding events as they come to us.
Benicia Veterans Memorial Hall: beniciavetshall.club
Vacaville Veterans: vacavets.tripod.com
Vallejo Veterans Hall: vallejovetsbldg.org
Martinez Veterans Memorial Building: vfwpost1351.org
Lafayette Veterans Memorial Center: lafayetteveterans.org
Veterans Memorial Building of San Ramon Valley: vmbsrv.org
The Veterans Home of California-Yountville: calvet.ca.gov/VetHomes/pages/yountville.aspx
The Pathway Home (provides veterans with educational, professional and clinical support designed to enhance their lives following military service): thepathwayhome.org
Veterans of Foreign Wars: vfw.org
Vintage Valley Blue Star Moms: solanobluestarmoms.org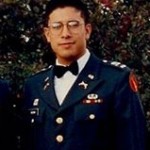 Robert Briseño – Before getting married, starting a family and creating Local Happenings Magazine he served 11 years in the Army Reserve both in the enlisted ranks and as an officer. It was a time that he looks back upon fondly and is grateful for the education, memories, opportunities and friendships that it has provided to him over the years.