I only went out for a walk, and finally concluded to stay out till sundown, for going out, I found, was really going in.  –  John Muir
The Visions of the Wild Festival will celebrate the 50th Anniversary of the Wilderness Act from September 3-6 in Vallejo with the theme, "Connecting nature, culture, and community." Organizers want urban residents to experience the wildness of nature around them. Festival sponsors include the U.S. Forest Service, the Vallejo Community Arts Foundation and a myriad of agencies and organizations. The Ranger Station at 419 Georgia Street will serve as the festival headquarters.
Expected to be the largest single Bay Area event celebrating the Wilderness Act, the festival will feature art shows, speakers, films, music and field trips. The event will offer a mix of free and fee events, all open to the general public.
Festival events will take place at seven different venues in historic downtown Vallejo – a city with cultural diversity, a waterfront setting and an active arts community. Locations include: the landmark Beaux Arts style Empress Theatre, "The Hub" (www.thehubvallejo.com), and the Vallejo Naval and Historical Museum.
Coordinating the event is Heather Davis, Student Conservation Association member and U.S. Forest Service Intern. Davis says, "We're putting together a unique and varied menu of activities that will appeal to people of all ages and walks of life. There will be something for everyone. The festival will be a 'one stop shop' for wilderness information for residents across the Bay Area."
Forest Service spokesman Steven Dunsky says: "Our regional headquarters for California and Pacific Islands has been in Vallejo for fifteen years, but we have not done anything like this in the community.  Our regional office employees are helping with the project; several of our wilderness rangers will be coming down to the Bay Area as well.  They will offer tips on how to visit the wilderness."
On the importance of wilderness areas, Dunsky says, "First, these areas are places where we have chosen not to build roads and structures.  So much of our land has been developed; some would say overdeveloped.  Second, I think that people want to have the opportunity to experience wildness, even if it is sometimes just an illusion of wildness.  Third, wilderness has scientific value. It can be a good place to understand ecological processes."
The idea that wilderness offers solace to city residents was noted by naturalist, author, and preservationist John Muir when he said, "Thousands of tired, nerve-shaken, over-civilized people are beginning to find out that going to the mountains is going home; that wildness is a necessity; and that mountain parks and reservations are useful not only as fountains of timber and irrigating rivers, but as fountains of life."
Near Vallejo, walkers can enjoy miles of easy trails with water views at the Benicia State Recreation Area. Or for an adventure in the hills, hikers, mountain bike riders and horseback riders can explore Solano Land Trust's Lynch Canyon Open Space Park. Lynch Canyon offers nearly 10 miles of trails, including fantastic views atop Prairie Ridge Trail.
The San Pablo Bay Wildlife Refuge is within Vallejo itself. Another place to experience wetlands is Solano Land Trust's Rush Ranch. The property spans 2,070 acres of marsh and rolling grassland on the northeast edge of Suisun Marsh, with historical buildings and five miles of walking trails. For directions, visit solanolandtrust.org.
In terms of federal wilderness areas located in Northern California, the closest is at Point Reyes National Seashore within the Philip Burton Wilderness. Managed by the National Park Service, it's only about an hour's drive from Vallejo. The closest national forest wilderness areas are Snow Mountain Wilderness in the Mendocino National Forest and the Desolation Wilderness near Lake Tahoe in the Eldorado National Forest. The East Bay Regional Parks system also has areas that are designated as regional wildernesses areas including Ohlone, Las Trampas, and Sunol.
Most of the wilderness areas in the Central Sierra Nevada, Desolation, Mokelumne, Emigrant and Yosemite are all a half-day's drive from Vallejo and the surrounding counties. Also, to the south of the Bay Area we have the Ventana and Silver Peak Wilderness areas in the Monterey district of the Los Padres NF. One of the smallest wilderness areas in the National Wilderness Preservation System (NWPS) is the Farallon Islands.
Here is a link to a map and where one can see the NWPS and the proximity of areas to the Bay Area:
www.wilderness.net/map. The website, www.wilderness.net, is a resource to learn more about wilderness. The central website for information on 50th anniversary activities happening throughout the year and around the country is: www.wilderness50th.org.
Some wilderness areas are far busier than others. Dunsky offers this advice to wilderness visitors: "It is best to check with the local forest or park staff to see about any permits or restrictions. The agencies do manage the number of visitors in the more popular areas.  We want people to have a wilderness experience, which includes some level of solitude." Dunsky suggests that those interested in reading more about the benefits of wilderness, both direct and indirect, visit this webpage: www.wilderness.net/NWPS/values.
Organizers are posting specifics times, dates, and location of festival events on the Visions of the Wild website, www.visionsofthewild.org, and its Facebook page.
Coordinator Heather Davis can be reached at hdavis@thesca.org.
Visions of the Wild Speakers
No word yet on whether Robert Redford or Al Gore will make guest appearances; the final program was not available when the print edition of Local Happenings Magazine went to press. The invited speakers include three authors.
Audrey Peterman
The author of the travel guide Our True Nature, Audrey Peterman and her husband Frank are dedicated to bringing information about the wilderness to communities of color and the urban public and well as physically challenged individuals. On a 20,000-mile road trip around the country visiting National Parks, the Petermans experienced "the glorious legacy of the National Park System" and "less than a handful of Americans of African, Asian, Hispanic or Native descent in the parks." They're determined to connect a more diverse mix of Americans to wilderness areas.
Mark Harvey
Mark Harvey is the author of Wilderness Forever: Howard Zahniser and the Path to the Wilderness Act. A book he edited, The Wilderness Writings of Howard Zahniser, was published by the University of Washington Press in the early summer of 2014, in time to help commemorate the 50th anniversary of the Wilderness Act. Dr. Harvey tells the story of Howard Zahniser, the person most responsible for getting the Wilderness Act through Congress.
Jon Mooallem
Jon Mooallem is a contributing writer for the New York Times Magazine and author of Wild Ones: A Sometimes Dismaying, Weirdly Reassuring Story About Looking at People Looking at Animals in America. Mooallem's book examines the environmental movement and the sometimes-eccentric cultural history of people and wild animals in America.
Among other topics, he explores public fascination with webcams that stream bald eagle family reality shows into our living rooms. Mooallem writes, "Maybe it just feels good to know they're still out there, in some safe-seeming corner of the wilderness. And maybe that's why we've pointed a bunch of webcams at them: so we can check in whenever we want and keep watch."
Juried Art Exhibition
The Visions of the Wild juried art exhibition will feature wilderness-related paintings, photography, sculpture and mixed media, and run from September 3 through November 8. The art show will be at the Temple Arts Lofts, which is next door to the Empress Theatre. On September 5, an opening reception will honor artists and works selected for the juried art exhibit. The Vallejo Community Arts Foundation is sponsoring the exhibit. Art selected for the show will explore the event's theme in any of the following ways:
1. What wilderness means in a diverse cultural context.
2. How wilderness is expressed through art.
3. What urban wilderness looks like.
4. How we re-wild our humanized landscapes.
5. How our understandings of wilderness and wilderness conservation paradigms will change in an era of global environmental change.
Principles of Leave-No-Trace
Wilderness visitors are often advised  to follow the recommendations of the "Leave-No-Trace" movement. Advocates of Leave-No-Trace use the motto
"Take nothing but pictures.
Leave nothing but footprints."
Many groups and individuals promote this approach to outdoor recreation, including the Boy Scouts of America. The Leave-No-Trace movement recommends seven principles:
1. Plan ahead and prepare.
2. Travel and camp on durable surfaces.
3. Dispose of waste properly (Pack It In, Pack It Out).
4. Leave what you find.
5. Minimize campfire impact.
6. Respect wildlife. Minimize impact on wildlife and ecosystems.
7. Be considerate of other visitors.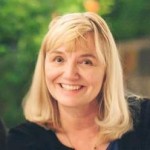 Kristine Mietzner is a writer who lives in northern California.