Today this suburban Contra Costa hub of 65,000+ citizens, which is on the eve of its second hundred years, hustles and bustles as never before with a vibrancy and color that the very best Bay Area cities now typify. Yet, it's hard to believe that this leading and ever-improving San Francisco bedroom community nestled in the foothills of Mount Diablo, once upon a long time ago found mainly settlers on horseback doing their trading on dirt roads where bountiful boulevards now thrive.
Indeed this area has come so far since early Spanish settlers referred to a central waterway as Arroyo de Las Nueces (Stream of the Nuts) because of its abundant bordering walnut trees.
Later 19th century residents were to call the town The Corners as its center, now located at Mt. Diablo Blvd and North Main Street, was the actual intersection of trails linking Pacheco to Livermore and Oakland to Antioch. Needing a more unique reference point to open their first post office in 1862, the name Walnut Creek was then formally adopted for the town. Fifty-two years after, on October 21, 1914, in order to legally collect taxes needed to launch an ambitious project paving Main Street, Walnut Creek was incorporated as an actual city.
And that's where people like prominent WC citizens and current centennial steering committee heads Mackenzie and Steve Lesher now enter stage left to commemorate in the grandest fashion this very vital anniversary.
According to Mackenzie, the city council first approached them hoping they'd help create a special year-long commemoration which was community-based and led, involving both businesses and non-profits alike. Given some seed money to start, the amount was bolstered by numerous donations from hometown backers including a special $50,000 gift from their Sponsor of the Century, locally-based Mechanics Bank.
The result has been a super ambitious set of activities that is already highlighting what is special about this city and which promises to bring fun, education, and awareness to the doorstep of the many excited and engaged residents currently taking part.
Evidence of this high profile presence and widespread support can already be seen as banners announcing the centennial fly on nearly every lamppost on Locust and North Main Streets and at the six entrances to the city bearing the names of those who have "adopted" that flag shown below the large logo.
But for those wishing to find out the true panoramic depth and breadth of it all, you should check out www.walnutcreek100.com and you will find there just how many threads combine to weave the brilliant and intricate tapestry of the year's numerous civic and personal outreaches.
"It's really a whole rich array of organizations and people in Walnut Creek, so we think of it like a big patchwork quilt," explains Gayle Vassar, the city's communications and outreach manager, completing the previous metaphor.
Vassar then goes on to explain that at the driving heart of the effort is the "100 Ways To Celebrate" concept. On their website's monthly calendar, you will find examples of this widely based participation, with every nook and corner of the community using their organizations to plan special commemorative events or providing already-recurring ones with some germane centennial theme.
Mentioned, though, by both Vassar and Lesher as particularly involved and especially supportive sponsors are the Lindsay Wildlife Museum, located in Larkey Park and Walnut Creek Historical Society, now headquartered at the Shadelands Ranch Museum, both of which already have made significant and invaluable contributions to the community even before this year's anniversary.
"We are the oldest wildlife rehab hospital in the area," reveals Melissa Strongman, Education Director for Lindsay Museum. "And, as such, we take in injured California wildlife and treat them. It's also a house where animals that cannot be released into the wild live here with us."
Now for the big 100th year celebration, they will conduct a "10 Ways to Help Wildlife" with every month till November carrying a specific theme and with special and regular presentations coordinated to further that topic.
April will be "10 Ways to Care for Baby Animals This Spring" while May will deal with "10 Ways to Protect Wildlife in the Wetlands."
According to Strongman the exciting activities will feature behind-the-scenes experiences tied to each month's special theme. Visitors during April, one of the museum's busiest times to receive injured animals, will be able to view the actual treating of the youngest squirrels, birds, raccoons and other small creatures, while May will focus on their large family of hawks and other birds who frequent the many wetlands in our Bay Area seeking water.
Very active too is the Walnut Creek Historical Society, which already conducts regular tours at their Shadelands Ranch location. Since moving there, they have taken this time-accurate restored landmark home and used it also as a base for their operation, housing many archival records and historical artifacts. They also serve as the fiscal agent for the entire year-long commemoration.
Along with some presentations at the site this year related to the centennial theme, there will also be expanded tours of the downtown area on the second Saturday morning of each month. The 90-minute walks will highlight many of the city's historically famous buildings and their architectural features, along with information about important residents, including business and civic leaders.
The Historical Society plans as well to be prominently involved when Mt. Diablo State Park celebrates the 150th anniversary of the national state park system and the mountain itself on April 26th.  In addition, they will be conducting a living history day on September 21st at Shadelands.
"Families can spend a day circa 1914; playing games, having tours of the house and grounds and learning what it was like to live on a ranch around the time the city was incorporated," explains Society co-president Karen Majors.
Finally, they will be the hosts of the third major signature centennial event also planned there, a huge citywide birthday party set for October 18th. Gayle Vassar explains that planning for this culminating celebration is still in the works but it will be, in her words, "a throwback to what you might have seen when we were incorporated a hundred years ago. We'll have a daytime festival, something family-friendly and free to the public."
This seminal happening will be the last of this trio of major anniversary fests; with the first already having taken place in January to kick off the new year while remembering past ones too. Dubbed Flappers and Flasks and held at the Lesher Center, it was a joyful recreation of a bygone era with a speakeasy theme, guests dressing up in creative 20's attire and featuring live music by Channel 7 news anchor and local resident Dan Ashley and his band Push.
The second of the major celebrations, this time honoring Heritage Day, will take place at another historical landmark, Borges Ranch on May 17th.  Promising to be a truly sensational bash with picnicking, food trucks and fun for all, it will also feature country singer and American Idol finalist Matt Rogers. Docents will be on hand as well to talk about the history of the town, while conducting tours of the farm itself. Details again can be found on the Walnut Creek 100 website.
In addition to these main events, others are planned to delight and dazzle local residents, including the hosting of an ice cream social by all of the city's living mayors at the annual July 4th celebration in Civic Park.
And if all that wasn't enough to give proper recognition to this once–in-your-lifetime commemoration, the thriving arts community will be involved as well. Curator of the Bedford Gallery at the Lesher Center, Carrie Lederer, announces they will be holding a special, nearly two-month-long, exhibit beginning on September 21st, funded by a Lesher Foundation grant, under the title Walnut Creek Turns 100.
"I'm hoping that the community will create a public art portrait of our city, a collage capturing then and now," says Lederer. "It may be depictions of family, of our wonderful foothills, open spaces or any subject that shows Walnut Creek from the aspect of history, land, commerce or community. Artists 18 and older are encouraged to submit their work and we're accepting all types of entries including painting, sculpture, drawings, photography, print, video and other digital media. The sky is really the limit."  Specific details can be found at http://bedfordgallery.org/artopportunities/wc100.shtml.
A legacy project is now also being planned, which will see a centennial grove of international and native-based trees planted along the lake at Heather Farms Park, to represent the many diverse places people come from who now reside here. And Walnut Creek's local vintner, Shadowbrook Winery, has prepared a special Centennial blend with part of the sales proceeds going to help support the century celebration.
"This has been such a great way to bring us together from our businesses to our schools, to our kids and to our families, to literally every corner of our city," says Mackenzie Lesher, putting it all into perspective. "It's really a community-building activity that reminds people why Walnut Creek is such a great city to live, work and raise your family in; a truly wonderful, rare and unique place."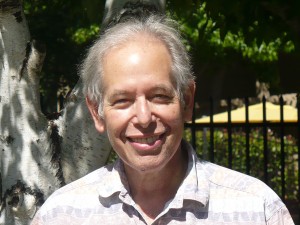 Les Honig is a features freelancer and former journalism teacher from back East who relocated to the OC before landing in Benicia to savor the joys of Northern California living.