Napa After Dark
Napa is internationally known as a place to enjoy life's finer things, like wine tasting, boutique shopping, and hiking — all things one partakes in between sunrise and sunset. For years, the city had an unofficial bedtime of 9 p.m.
However, times are changing. Over the past few years, Napa's nightlife has awakened, with a surge of clubs, bars, late-open restaurants, and performing arts venues. It's a change that has been noticed by locals and visitors alike.
To give our readers an overview of what's out there in Napa's up-and-coming nightlife scene, we turned to Napa-based singer Kellie Fuller. She qualifies as an expert on local happenings for two reasons: (1) because she's performed at nearly all the venues around the area and (2) because she's a concierge at Cottages of Napa Valley, an intimate, eight-cottage hotel that tends to attract a lot of honeymooners. As a singer, she focuses on two notably different genres: jazz and old school R&B. In 2015, she released a jazz album, Too Darn Hot, and for many years she was the host of a popular Napa morning radio show, Kellie in the Morning.
"I don't know why, but I might have an old soul, and both of those sounds are timeless," Fuller said. "As a child being exposed to the great American songbook, I was drawn to it immediately."
In her day job, Fuller takes pride in being able to pair tourists (based on their personalities and stated desires) with the perfect wine country vacation.
"I call myself a matchmaker for travelers who want to experience the Napa Valley," Fuller said. "You can't say, 'This is a must do,' or 'you need to do this,' because it depends on who you are. I match people with the wineries and the experiences that are just right for them."
Fuller has witnessed the changes in Napa firsthand; both an influx of new venues over the past several years, and a decreasing average age of Napa tourists.
"I plan for a lot of 40th birthday parties and younger," Fuller said. "I see a lot of honeymooners or people in their late 20s or early 30s who are interested in learning more about wine, but they also want to go out and have a good time."
So what changed in the past few years to bring new venues to Napa? One important factor may be the city's flood control efforts, which have literally, and metaphorically, paved the way for more downtown development. For all the beauty and good times that the Napa River brings, it has also brought devastating floods, at a rate of at least one per decade. Longtime residents haven't forgotten the El Niño flood of 2005, when the river swelled to a depth of 30 feet, sweeping through downtown and taking everything that wasn't bolted down with it. When the water subsided, the damage was tabbed at around $100 million.
After that, the US Congress stepped in, passing a $600 million flood control plan that included marshland restoration and a flood bypass channel that was carved through the heart of Napa. The project is still ongoing, but the bypass was completed in 2015. Its first test was in January, when heavy rains came, and it succeeded in preventing a flood. "Once the project was underway," Fuller said, "Napa started seeing more hotels, music venues, bars, and restaurants opening downtown, as well as a Main Street restoration."
"The flood project has allowed for a lot of growth, and it just makes sense when you have more people staying in the city of Napa that you'd have a nightlife blossom here as well," Fuller said. "We locals participate too. We like to go out; we're thrilled."
One spot that's barely three years old (yet has quickly emerged as a favorite) is Cadet Wine & Beer Bar. It features more than 150 selections and stays open till at least 1 a.m. It was founded by Colleen Fleming of Kelly Fleming Wines in Calistoga and former French Laundry sommelier Aubrey Bailey. Cadet has a simple design and a large common area, and it has been steadily bringing younger crowds to Napa's downtown. It's known for having a vinyl record player and an impressive collection to go with it.
"It's always packed, and it's always open late," Fuller said.
For a romantic night of music in an intimate setting, your best bet might be Silo's, a club known for its cabaret-style seating (you're never more than a few feet away from the performer). It features a simple but diverse menu with sliders and small pizzas, salads, and a range of appetizers. Silo's has beer, wine, and cocktails as well. It's a fun, exciting venue with an old-school feel. It has hosted local legends and Grammy-Award winners, but you're guaranteed to get great music, whether or not you've heard of the performer. They're known to make room for dancing as well.
"The stage is not very high, so you kind of feel like you're right there with the performer," Fuller said. Fuller has performed there many times, and you can find videos of her dazzling performances alongside jazz pianist Mike Greensill. Silo's is mostly a jazz club, but it makes room for other types of music like soul, funk, and rock.
If you want more of a full meal with your show, try Blue Note, another intimate venue. It seats around 150, has an extensive and exquisite menu, and regularly books exciting acts. October and November will see performances by Freddy Cole, the Rippingtons, and Dennis Quaid and the Sharks, to name a few.
Of course, we wouldn't be able to get through this article without mentioning the Uptown Theater, Napa's mainstay for live music and comedy that is known for bringing heavyweights to town. It seats 900, originally opened in 1937, and—save for a few years—has been holding regular shows since then. It has held concerts by some of the world's most famous stars, like Willie Nelson, B.B. King, and Snoop Dogg. In October and November, it will host legendary performers like Boz Scaggs, the Pixies, Howie Mandel, and the Mavericks. And in true Napa form, the Uptown lets you bring your wine or beer with you to your seat.
All told, Napa's nightlife has more to offer than you could fit into a weekend, or for that matter, a single article. Other notable spots include Downtown Joe's, among the best in the area for craft beer, and Ca' Momi, an authentic Italian restaurant with a dazzling interior that hosts about a half-dozen live musical performances at night. There is also Napkins, a high-end restaurant that transforms into a club on weekends, featuring DJ performances and lots of dancing.
"It's so exciting that you're even doing an article on Napa nightlife," Fuller said. "Even five or 10 years ago, you wouldn't be able to do one because there just wasn't much here."
Cadet Wine & Beer Bar is located at 930 Franklin Street in Napa. It is open from 6 p.m. to 1 a.m. on Monday through Friday, and open from 6 p.m. to 2 a.m. on Saturday. You can reach them at (707) 224-4400.
Silo's is located at 530 Main Street in Napa, and it is open whenever there's a performance. To see a full list of events and to buy tickets, visit Silo's at www.silosnapa.com/events or call (707) 251-5833.
Blue Note is located at 1030 Main Street in Napa, and has performances on most nights (there will be at least 20 in October). For a full list, visit www.bluenotenapa.com or call (707) 880-2300.
The Uptown Theater is located at 1350 3rd Street in Napa, and a full list of events can be found at www.uptownthreatrenapa.com or by calling (707) 259-0123.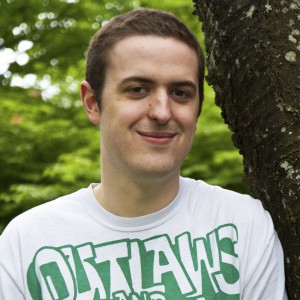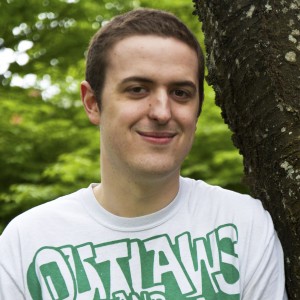 Nate Gartrell grew up in Benicia, studied journalism in college, and has written for a handful of media outlets since age 15. He aspires to visit all 30 Major League Baseball stadiums and to hit the trifecta at the horse track.