In the wine industry, it's common to hear titles like "wine steward" or "wine connoisseur." But Benicia native Jason Diavatis, the owner of a popular Benicia wine bar known as The Loft Wine Bar & Restaurant, has a slightly different take.
"I'm comfortable with the title 'Wine Idiot,' Diavatis said. "People ask me all the time if I'm a sommelier, and I say, 'No, I'm a wine idiot.' Sommeliers have to take classes and tests and all kinds of stuff. Me? I just drink. I'm an expert at consumption."
"Wine idiot" is sort of an odd title for someone to self-apply, especially Diavatis, who calculates profit percentages in his head, spends countless hours meticulously selecting the Loft's wines, and who has come this far along after entering the wine business just four years ago. But he wears the title to show that he doesn't take himself too seriously, and to help make potential wine newbies feel at ease about coming in and asking questions.
"Wine can be so pretentious and intimidating. I tell people all the time, 'It's just fermented grape juice,'" Diavatis said. "I don't care if you've been drinking wine for 50 years or this is your first glass. I just want you to be able to come in here and enjoy it … I don't want you to feel like you have to know everything about it to enjoy it."
Diavatis has a lighthearted, sportive personality. In an hour-long interview with Local Happenings, Diavatis stopped himself mid-sentence frequently to say hello to passers-by he recognized, or resume a friendly banter with a repeat customer. He also managed to sneak in colorful jokes whenever possible, and can squeeze a laugh out of almost any situation. But the more you learn about its operation, it's clear he's obsessed with the details. An event planner by trade, he knows exactly how he wants his business to be run. He'll tell you if his tables are set up two inches too far to the left, or if you're using the wrong type of outdoor color combinations in the lighting of a particular event. He's constantly looking at customer feedback, to see if there's any room for improvement.
But above all else, Diavatis sees giving a platform to hidden gems in the wine world as a matter of pride. He takes great pains to find good wines that aren't well known to the market, a painstaking task that gets harder with time.
"These days I probably taste roughly around 3,000 wines a year. On average, about 5 percent of the wines I taste, I like," Diavatis said. "The first thing I look at is exposure. If it's at Safeway, Costco, Raley's, BevMo, Trader Joe's, or any other restaurant or store in this area, I'm not interested."
He sticks to this principle even when it's hard. When a wine becomes too popular, he stops offering it and scours the market for a replacement. Because of that, the Loft's selection is constantly changing.
Other than that, he uses this basic criteria: "I find wines that I enjoy and that I want to share with people." Of course, the price also has to be right.
"I need to not only have a profit margin, but it also has to be good value and fair to my guests," Diavatis said. He then added, with a sigh, "I've had lots of wines come in where the math was out of balance; they want to charge too much, and it just wouldn't be fair to the customer."
The Loft opened in 2012, and about three weeks before this issue of Local Happenings was published, Diavatis celebrated its 4th birthday. At first, it was just a place to get wine and not much else. A year later, Diavatis signaled that he was ready to expand operations, hiring his first chef and opening a small kitchen space. In December 2015, they took it a step further, opening a larger kitchen and offering a spectrum of hot meals and desserts.
"I get really good feedback from my customers, they're important and I listen to them," Diavatis said. "And they were telling me, 'Hey we're hungry.'"
Diavatis decided to bring the same concept to the kitchen that he uses to select his wine. "It has to be eclectic," he said.
One of the Loft's most popular specials is the beef wellington, an old British dish that you can't find on too many menus these days. "It's really difficult and time consuming to prepare, which is why we do it here," Diavatis said. "I want things that are special and unique to us."
The Loft's cheeseburgers are topped with mac and cheese, and their appetizers include a (literally) flaming Greek cheese. Dessert selections include s'mores and banana splits. If you bring your kids, Diavatis might whip up a special (non-alcoholic) drink for them.
Diavatis, a Benicia native, is also trying to do what he can to make Mondays in Benicia a bit more interesting. There are a lot of Mondays, even during the summer, where you can walk down First Street at 9 or 10 p.m. and hear a pin drop (though not so much since the invention of Pokemon Go!). Diavatis has noticed this too, and that's why he makes sure to keep the The Loft open around the clock.
"It's always been frustrating when you want to go out in Benicia and you're like, 'Oh wait, it's Monday,'" Diavatis said. "So we're open seven days a week. There are days when there's nothing going on downtown and it's tempting to say, 'we're not going to open this Monday.' But for me, growing up in this town, I always wished more places would be open, so that's how we handle it."
The Loft serves wine by the glass, and glasses start at around $9. If you're not sure what you like, don't be shy about asking the self-described "Wine Idiot" for advice.
The Loft Wine Bar & Restaurant is located at 280 1st Street in Benicia. It is open from 4 p.m. to 9 p.m. Monday thru Thursday, 4 p.m. to midnight on Friday, 11 a.m. to midnight on Saturday, and 11 a.m. to 8 p.m. on Sunday. For more information, call 707-745-4200, or like The Loft's Facebook page, which includes menus and daily updates, at www.facebook.com/theloftwinebar.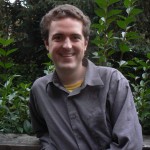 Nate Gartrell grew up in Benicia, studied journalism in college, and has written for a handful of media outlets since age 15. He aspires to visit all 30 Major League Baseball stadiums and to hit the trifecta at the horse track.