The day-to-day lifestyle that most Americans have adopted consists of constant focus and attention to their jobs, their family and their happiness. The rhythm of life can get robotic at times, mundane even, but we rarely realize how fortunate we truly are until something gets in the way that is out of our control. For some busy bodies it may seem impossible, but after a cancer diagnosis, the journey of life can become much more complex.
Fortunately for residents of Solano and Contra Costa counties, Mount Diablo Solano Oncology Group (MDSO) is right around the corner. With 3 satellite offices and two main treatment centers between the two counties—one of their main treatment centers being in Vallejo at the Sutter Solano Cancer Center—MDSO is well equipped to support their patients by offering chemotherapy, biologic therapy, growth factors and molecularly-targeted agents.
MDSO was formed in 1992, and became a part of the Vallejo community in 2002. "Since the foundation of what we've been doing, patients who live in Vallejo, Benicia, American Canyon—all of Solano County—now have an option in Vallejo," says Beau DeFehr, Administrator for Mount Diablo Solano Oncology Group. For care, "they don't have to go to Stanford, they don't have to go to UC Davis, they don't have to go to UC San Francisco to get top-notch cancer care, they can actually get top-notch cancer care right here in Vallejo."
The success of MDSO is truly thanks to the organization's Senior Partner and Founder, Dr. Elizabeth A. Odumakinde. "Back in the beginning, early 2000's, when Sutter Health wanted to bring in additional cancer services and develop the cancer center here in Vallejo, they reached out to several physicians," explains DeFehr. "Dr. Odumakinde chose to partner with Sutter Health to bring cancer services to the area due to her strong desire to support the people in Vallejo." He adds, "Dr. Odumakinde personally felt that this community was underserved. She was eager to come out and partner with Sutter, when Sutter asked her, and ever since then we've continued to grow."
MDSO has been very successful in becoming the go-to cancer treatment center for patients in Solano County, but are now noticing something is missing. "Now we're seeing that gap where we have tremendous treatment options and tremendous care for our patients, but there's that missing piece of the community resource to offer along with it," says Gina Bowen, Healthcare Marketing Consultant for Mount Diablo Solano Oncology Group. In efforts to bring more resources to town, they've partnered with the local nonprofit organization Cancer Support Community (CSC) to bring something amazing to Vallejo—Wings of Hope: Butterfly Release.
CSC has done this event before in other areas. "It's just a beautiful event, different from anything we've seen," says Bowen. "You can really feel the intensity when you're there." Celebrating and honoring the lives of those living or passed who have been touched by cancer, Wings of Hope is a heartwarming event that includes family-friendly activities and a ceremonial butterfly release. All proceeds will benefit CSC in efforts to bring in support, education and hope to Vallejo, free of charge, for anyone affected by cancer. The first Vallejo Wings of Hope event was a success last year and MDSO hopes for an even greater turnout this May.
"We just need to get the word out and educate people in the area of what it is and what we are trying to do for the Vallejo community," says Bowen. "We're committed to make this a long-lasting event and the more money we raise, the more services we can bring to Vallejo." Corporate sponsorships are available and everyone is invited to attend and sponsor a butterfly. MDSO is the presenting sponsor of the event, with the 2nd Annual Wings of Hope: Butterfly Release event being held on May 10th at Dan Foley Park in Vallejo.
"There haven't been a lot of local events to raise cancer support services," says DeFehr. "This event is geared to bring cancer resources directly to people in Vallejo. This year we're hoping to raise community awareness, hopefully gain more sponsorship from businesses and organizations in the area to participate in this and help fund these cancer support services for the people living in Vallejo."
CSC provides free support services for cancer patients and their families, providing comprehensive care—including counseling, support groups, nutrition, exercise and education—for cancer patients and their loved ones. "We're not really seeing anything in our Vallejo area that's offering such services," Bowen says. "[Wings of Hope] could raise funds so that Cancer Support Community could bring different workshops into the Vallejo area for patients and their families. This event is only supporting that."
Wings of Hope is quite a spectacle to be a part of and there is certainly power in numbers when it comes to creating a good vibe and positive energy. "People can come out free of charge to enjoy the event," Bowen explains. "But if they would like to release a butterfly in honor or in memory of someone who has been touched by cancer, we ask for a $25 donation."
Overall, Wings Of Hope is aiming to further the care that MDSO is already providing here in Vallejo. With more locally available cancer support services, patients will experience the most fully rounded, comprehensive cancer treatment possible. "We have a team of highly trained physicians," says DeFehr. "They are highly skilled in their craft and have the ability to give the greatest care and treatment to our patients." And, best of all, "We support all patients and accept most insurance plans, including state Medicaid programs," DeFehr boasts. "We employ financial counselors to assist patients with obtaining financial assistance, help with co-pays and other similar programs to aid those patients with financial needs."
MDSO partners with other local groups such as the American Cancer Society on a number of their events, including Relay For Life, as well as the Sister's Network in Solano County. And they've been educating the community with presentations as well. "Last year we presented to Rotary, Kiwanis and Lion's Club," says Bowen.  "Doctors came out with us and gave discussions on preventative care for cancer and how to take care of your body to do whatever you can to prevent it from coming on."
If you or someone you know has encountered the need for cancer treatment, MDSO has you covered. "We treat all types of adult cancers," says DeFehr. "We're the largest oncology group in Vallejo, we are private practice, and the only all-female private practice oncology group in the Bay Area." These physicians have been dedicated to providing excellent care for nearly 40 years, and counting.
Support what MDSO is doing for the community by attending the Wings of Hope: Butterfly Release event on May 10th. To sponsor a butterfly contact Alex Rubin, arubin@cancersupport.net; (925) 933-0107. For more information on the event visit http://cancersupport.net/events/wings-of-hope-butterfly-release; find MDSO's website at www.mdsogroup.com.
Wings of Hope: Butterfly Release
May 10th at Dan Foley Park in Vallejo.
10 a.m.-noon. Butterfly release at about 11 a.m.
$25 to sponsor and release a butterfly; Corporate sponsorships available.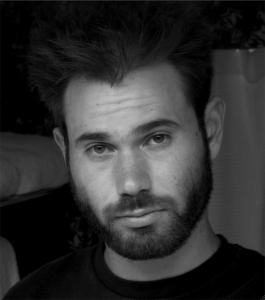 Native to Vallejo, Matt Larson is living in Greater LA to pursue all that is good in the entertainment world. Support his career and follow him on Twitter @mattnstuff.