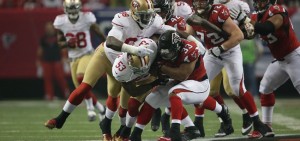 The weather, the fun, the company and not to mention the NINERS! No need to say more!
This week I go into deadline mode so more fun in store for Ben and I! We need to make sure that we put the magazine to bed so that we can concentrate on the 49ers winning the Superbowl. Wouldn't that be something? First the Giants win the World Series and now the Niners going to the Superbowl. I am almost afraid to say it, to somehow jinx it. I will silently do my prayers.
Early am stretches and meditation; feed and walk Ben and off we go. . .