When it comes to Vallejo, much of the focus tends to go toward innovations on Mare Island, happenings at Six Flags, or all the new business developments throughout the city. One particular aspect of Vallejo's reputation that often gets swept under the radar is its dining. The city has some of the best Mexican restaurants around for miles, a few great breakfast/lunch spots (like Gracie's or the Good Day Café), a legendary hot dog restaurant, Sac's, and there's hardly a better city in Northern California to get a nice bowl of pho noodles.
But out of all the food-related feathers in Vallejo's cap, there's one eatery that tends to stand out: Zio Fraedo's, an upscale Italian place that's located a stone's throw from the Mare Island bridge, on the mainland. "It's one of those places where everything looks good, but you can only pick one thing—except for me, I picked like five," one first-time customer observed.
Zio Fraedo's in Vallejo is billed as an Italian restaurant, but it doesn't confine itself by any means. On certain days, you might find German cuisine there, or many elements of American steakhouses like filet mignon or crispy French fries. It also offers Filipino food, Mexican food, and a diverse range of other items, besides being fully stocked with a variety of pastas.
And by the time this magazine goes out in April, Zio Fraedo's will have unveiled its Sunday brunches, which is just one of many ways the restaurant changes things up.
"Vallejo is a real diverse community and we try to cater to everyone," owner Tony LoForte said. "You can't really open a super eclectic restaurant in a town like Vallejo. You wanna make something that's all-inclusive."
LoForte grew up in the food business; his father, Tony LoForte Sr., owned restaurants in Contra Costa County and created the first Zio Fraedo's in Pleasant Hill during the early 2000s. A couple years later, the younger Tony LoForte (who will be henceforth referred to as "Tony," for clarity) decided to set out on his own and came to Vallejo. He and his wife, Sherry, eventually settled on a location along the Napa River, across the water from Mare Island where the restaurant has remained ever since.
"We love Vallejo; we've done very well in this town. It's been good to us," Tony said, later adding: "My wife is the anchor of that place; she's the rock. For one thing, she's smarter than me."
Judging by Zio Fraedo's food, level of service, and look, it might seem like one of those places where you had better dress in a nice outfit and make sure your elbows don't touch the table. But it's not really like that, Tony said.
"It's a nice restaurant but it's blue collar too. You can go the bar and see a bunch of sheet rockers drinking, and there might be a bunch of guys in suits down the bar," he said. "It's a good community place. Everyone eats there, from judges to construction workers," which, incidentally, is what Tony worked as prior to following in his father's footsteps.
Zio Fraedo's has a menu that will tease you a bit, because there's no way to eat everything that's good in one night. It offers more than 20 different appetizers (not including salads and soups), from stuffed mushrooms to seafood, and even lumpia, a popular Filipino egg roll.
When it comes to main courses, some standout meals include the fettuccini carbonara, an $18 item that comes with a rich, creamy sauce and crispy Italian bacon.  There are also many different cuts of chicken, beef, seafood, and even veal. Some noteworthy specials include the rack of lamb, which comes right off the bone, and German sausages. Tony says his personal favorite is the tournedos of beef, a $30 item that comes with mashed potatoes topped with garlic crostini and two filet medallions and béarnaise sauce.
"That all goes back to being a place that provides a big enough variety to where we can get people in, more than just on special occasions," Tony said. "We do specials through the week, including all sorts of fish specials. We have a bar special every night. We do taco Tuesday, which is super. We just try to have something for everybody."
They've also got a diverse wine list and a full bar, which is where Zio Fraedo's really gets creative. Their signature drink is a Hennessy-based cocktail, and they have a number of other unique offerings that come with some really colorful names. The quirkiest of the punch was called "Porn Star," a pink-colored cocktail that includes passion fruit. And if you think that pushes the boundaries, well, they used to have a cocktail with a name that there's no way we'd be allowed to print.
They're also going to soon unveil a crazy bloody Mary, which will include olives, asparagus, jalapeños, and other treats designed to make it stand out a little more.
"Our night bartender won the Contra Costa martini contest a couple years back when he worked for my father," Tony said. "We mix it up, we have a lot of fun with it. We do all sorts of crazy stuff here at Zio's."
The restaurant is also structured in a way that has something for everyone: it's separated into several dining areas, and includes a private room with a nice view of the water, along with an assortment of dining tables set up around the bar, which is equipped with TVs.
"We try to make it sports enough, like a sports bar, that we can get people in, but not so it's like people screaming at the TV all night. Our customers police themselves pretty well," Tony said.
Tony and Sherry, along with general manager Steve Bump, have amassed a loyal group of staff members. Three have been there since the restaurant began, and six have been working there for at least six years. So if you go, your waiter will most likely be someone who's invested in the place and committed to giving customers a good experience.
"It's for two simple reasons: one, we treat them with absolute respect, and two, they can actually make a living working here," Tony said. "We refer to all of our employees as our kids. I have an employee who's 61 and I still call him my kid. Because it's a family, it's our house."
And, Tony said, it's not too uncommon for him and Sherry's children to help out around the restaurant too. "My daughters love to answer the phone and seat people, they love the business too," he said. But that doesn't necessarily mean he wants them to follow in his footsteps. "I want them to do whatever makes them happy," he said. "If the restaurant business makes 'em happy I'll teach them everything I know, but really that's up to them to decide."
Zio Fraedo's is located at 23 Harbor Way in Vallejo. It is open from 11:30 a.m. through 9 p.m. from Monday-Thursday, and 11:30 a.m. through 10 p.m. on Friday and Saturday. On Sunday, it's open from noon to 8 p.m. Its Contra Costa County-based counterpart is located at 611 Gregory Lane, in Pleasant Hill. For more information, or to make a reservation at the Vallejo Zio Fraedo's, call 707-642-8984. You can reach the Pleasant Hill Zio Fraedo's at 925-933-9091. For a full menu, go to www.ziofraedos.com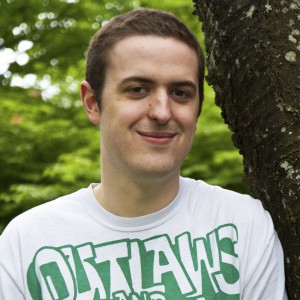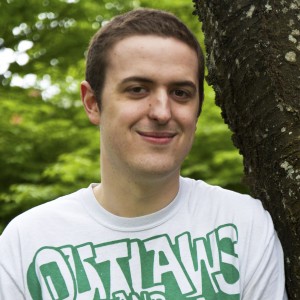 Nate Gartrell grew up in Benicia, studied journalism in college, and has written for a handful of media outlets since age 15. He aspires to visit all 30 Major League Baseball stadiums and to hit the trifecta at the horse track.